Severe Tire Damage: Internet's 1st Live Band
1993 – "We were using about have the available bandwidth of the Internet. With just us doing really really bad songs." Russ Haynes, Digital Equipment Corp. Severe Tire Damage was the first live band on the internet." Russ Haines, Digital Equipment Corp.
Severe Tire Damage, The Internet's First Live Band
Additional Did You Know's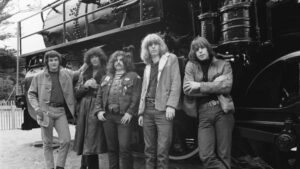 The band's members began their musical journey largely in the South Bay – leading epically to their first show under the "Grateful Dead" name at a house in downtown San Jose.