Creedence Clearwater Revival: Go Spartans!
1967 – 1972: Formed by John Fogerty, Doug Clifford (born in Palo Alto), and Stu Cook in the late 1950s. Doug and Stu attended San Jose State, playing now under the name Golliwogs.  In 1967 the band, now with Tom Fogerty, became Creedence Clearwater Revival.
Additional Did You Know's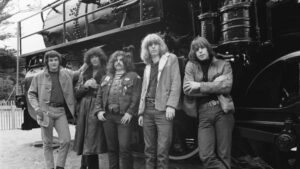 The band's members began their musical journey largely in the South Bay – leading epically to their first show under the "Grateful Dead" name at a house in downtown San Jose.