Cupertino has 'No Use for a Name'
A punk rock band from Cupertino formed in 1987 is highly praised in the Skate punk and Hardcore punk scenes. Their debut album, Incognito, was released in 1990. They had a Top 40 hit in the mid '90s with "Soulmate."  In 1997, after the success of Making Friends, the band went on a worldwide tour through U.S., Europe, Australia, Canada, and Japan.
Additional Did You Know's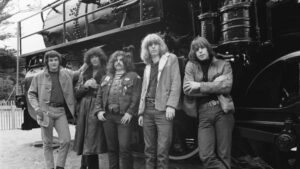 The band's members began their musical journey largely in the South Bay – leading epically to their first show under the "Grateful Dead" name at a house in downtown San Jose.