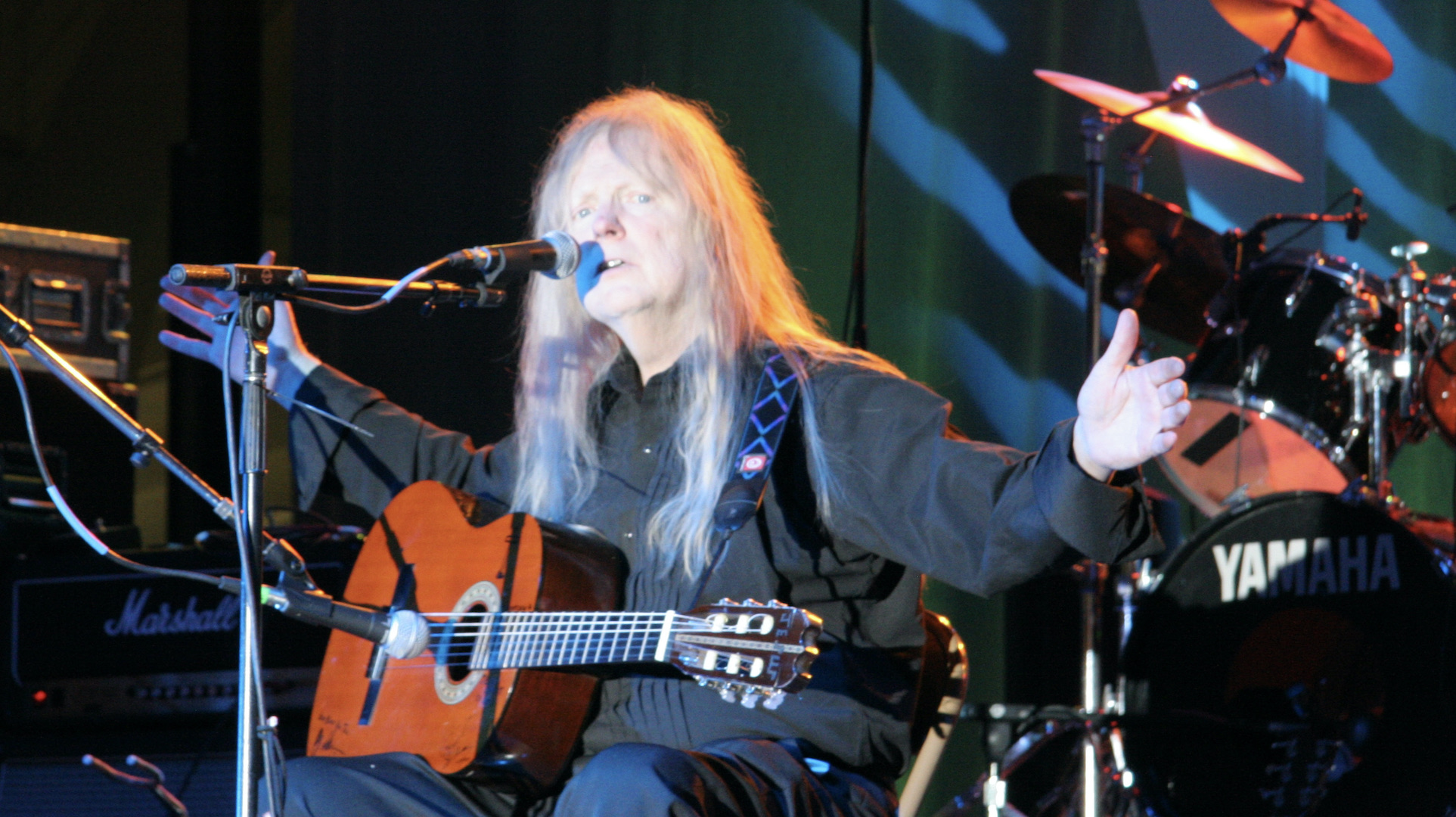 In 2001 The Gospel Music Association recognized Norman-with over 50 albums in his career dossier-for his pioneering efforts in the field of Christian Rock and inducted him into the Gospel Music Hall of Fame.
Note: Larry Norman passed away on February 24, 2008. R.I.P.
By Jud Cost 2007
It shouldn't have come as a big surprise to fans of the up-and-coming San Jose rock band People when vocalist/songwriter Larry Norman left the group just as its debut album was released in 1968. All the casual observer had to do was pay more attention to the song on the LP just after "I Love You," People's runaway chart-topper. With all the trappings of a revivalist tent meeting, the song in question was called "What We Need Is A Lot More Jesus And A Lot Less Rock 'n' Roll." And Larry Norman wasn't kidding. He left the secular rock 'n' roll rat race and never looked back.
Upon This Rock, Norman's 1969 solo debut (also on Capitol), turned out to be a milestone-even a genre wellspring-for what would become the field of Christian Rock. In retrospect, Larry Norman can be seen as the man who helped launch the Jesus Movement with his stirring blend of Christianity and rock 'n' roll. In an attempt to reach out to his own generation, to show that Christian music had a relevance and power all its own, Norman put inspirational lyrics- graphic imagery dealing with salvation-to the electric music that had become the common parlance of his peers. It was the first major-label record release to do so.
After parting ways with Capitol, Norman was signed to MGM to record for its Verve label. Only Visiting This Planet, his Verve debut, is hailed by many as Norman's best early work, who's most telling songs-"I Am The Six O'clock News" and "The Great American Novel"-are looked upon as gritty, bold attempts to reach out to the disillusioned ranks of the hippie counter-culture. Billboard magazine referred to Norman, at the time, as "the most important writer since Paul Simon." Only Visiting This Planet made Norman a global star, just as likely to play before adoring crowds in Australia and Japan as to fill London's prestigious Royal Albert Hall with the faithful.
In 2001 The Gospel Music Association recognized Norman-with over 50 albums in his career dossier-for his pioneering efforts in the field of Christian Rock and inducted him into the Gospel Music Hall of Fame. It had to be a proud moment for a man who had, at times, survived the slings and arrows of outrageous criticism, aimed at his groundbreaking methods of spreading the Gospel. To any well-deserved previous awards and testimonials Larry Norman has already accumulated, San Jose Rocks can only add a fervent: "Amen!"
UPDATE RE. HIS DEATH
San Jose Rocks Hall of Fame Induction & Dinner – October 19, 2007