Santa Clara: Home to Peter Frampton's Voice
Santa Clara music store owner Dean Markley's creation of the Voice Box effects pedal, a vocal effects processor, was featured in famous rock artist Peter Frampton's hit, "Show Me the Way."
Dean Markley
Music Equipment Innovator
Born in the tiny farming town of Bennington, Kansas (population 650), Dean Markley picked up his first guitar at age sixteen and played for three years in local bands before going to work for the Bowman Music Company in St. Joseph, Missouri. In 1969, a single 45-minute phone call convinced Markley to pack his bags and come out west, where he ran the Santa Clara location of Roger Calkins' music store for two years, selling instruments and equipment to the thriving bay area music scene.
In 1971, Markley took ownership of the store, which became the early beginnings of today's world-known and international-selling Dean Markley Strings. His first major mark on the industry was not with guitar strings, but with the invention of the Voice Box effect, as featured on Peter Frampton's 1976 hit song "Show Me The Way." The popularity of the Voice Box earned the attention of the music sales industry and paved the way for the launch of his own line of acoustic guitar strings that he had been developing in his store, which had proved to be a hit with local musicians and would soon spread worldwide.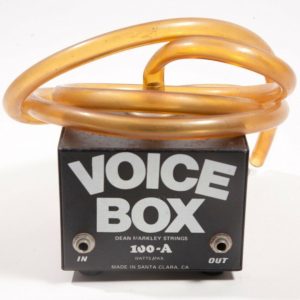 The 1980's were an even greater period of growth for Markley, when he designed and manufactured his Signature series guitar amplifiers, which earned rave reviews in trade magazines and were used live on tour by the likes of Eric Clapton. While no longer in production, they are still highly regarded and collectable to this day.
Also during this time, Markley developed the best-selling ProMag acoustic guitar pickup and the Blue Steel line of guitar strings, which use an exclusive cryogenic manufacturing process and were the first major string innovation in 25 years.
The next decade saw Markley branching out into electronic tuners, guitar care accessories, and the past few years have seen the introduction of the versatile and expandable West Coast series of acoustic pickups which have set the standard for natural acoustic amplification and tone.
Markley is currently developing an exclusive line of acoustic and electric guitars that are promised to be like no other available. Upon their perfection, they are planned to debut next year.
Markley holds several patents for his products and is not likely to stop anytime soon. From the very beginning, his creed has been that the world doesn't need another guitar string, but a better string. He is known for his eyes and ears in the industry- How to present a new product and knowing when it is right and ready for the market.
More About Dean Markley
Additional Did You Know's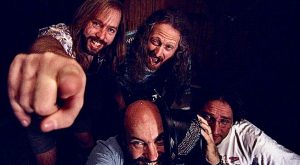 1993 – "We were using about have the available bandwidth of the Internet. With just us doing really really bad songs." Russ Haynes, Digital Equipment Corp. Severe Tire Damage was the first live band on the internet." Russ Haines, Digital Equipment Corp.