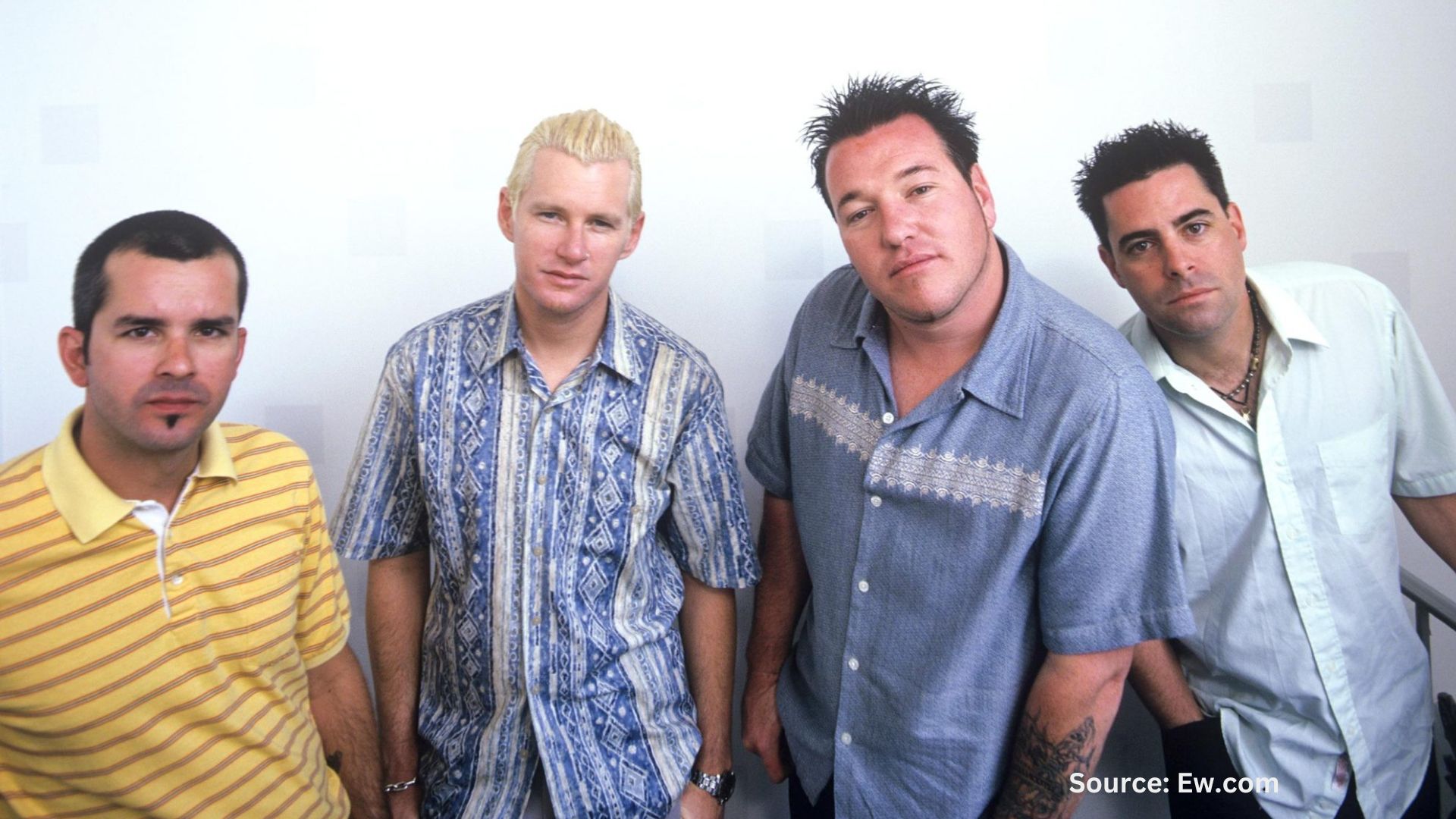 San Jose's sonic sensation, crafting catchy anthems, and igniting the '90s music scene with their infectious blend of rock and pop, achieving unparalleled success and enduring acclaim.
September 4, 2023
"Today, our hearts are heavy as we remember the iconic voice and spirit of Steve Harwell. While this page is a work in progress, we couldn't wait any longer to honor the legacy of Smash Mouth and its surviving members.
In the coming weeks, we'll be curating a comprehensive journey that celebrates the music, the memories, and the enduring spirit of this San Jose icon. Steve's passion and talent touched the lives of countless fans, and his memory will live on through the music he created.
Thank you for your patience, and please stay tuned for the complete tribute to SmashMouth."
With heartfelt condolences,
Dan Orloff Founder, San Jose Rocks
In Memoriam: Steve Harwell (1967-2023)
On September 4, 2023, Steve Harwell, the iconic voice behind Smash Mouth, bid farewell to this world. He was 56 years old.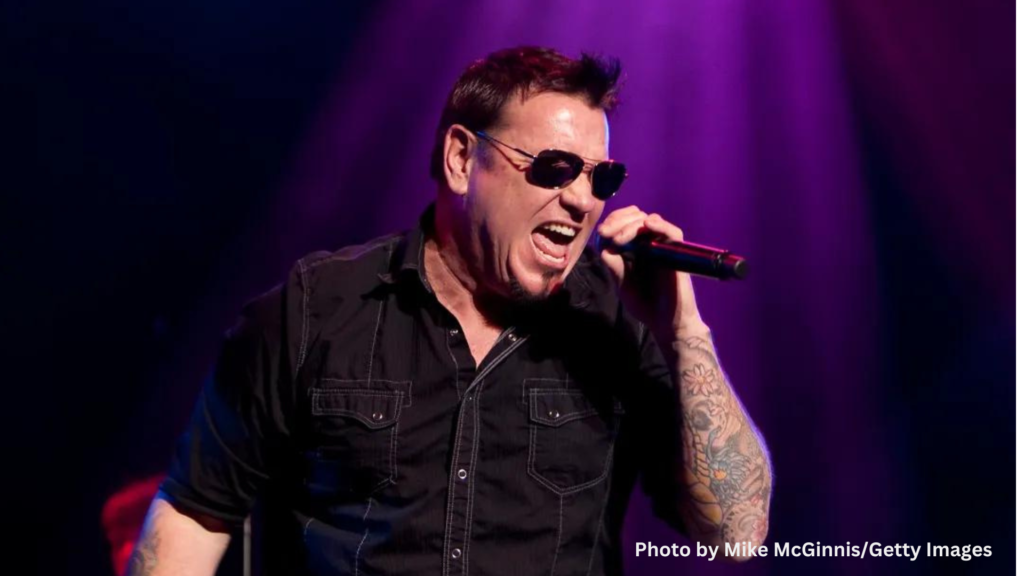 Steve Harwell's contributions to the world of music, his unforgettable performances, and his boundless charisma have left an indelible mark on the music industry. His energetic stage presence and distinctive voice made him a beloved figure in the hearts of fans around the globe.
As we delve into the fascinating story of Smash Mouth, we remember and honor Steve Harwell's legacy, celebrating the enduring music and the journey that he and the band embarked upon together.
Join us as we pay tribute to the life and music of Steve Harwell and embark on this captivating journey through the history of Smash Mouth.
In The News
San Jose Music Icon Steve Harwell of the Band Smash Mouth Dies at 56.
By JIM HARRINGTON | Bay Area News Group
Steve Harwell, Former Smash Mouth Lead Singer, Dies at 56
By Claire Moses and Ben Sisario | New York Times
Steve Harwell, Smash Mouth Founding Singer, Dead at 56
By Althea Legaspi | Rolling Stone
Smash Mouth
Welcome to the fascinating journey of Smash Mouth, a rock band that emerged from the heart of San Jose to become a chart-topping sensation and leave an indelible mark on the music industry. Join us as we dive into their formation, rise to the charts, and their post Top 40 highlights.
Formation of Smash Mouth
In the early 1990s, the vibrant music scene of San Jose, California, gave birth to a band that would become a household name – Smash Mouth. The band was formed in 1994 by Steve Harwell (vocals), Kevin Coleman (drums), Greg Camp (guitar), and Paul De Lisle (bass). Their unique blend of rock, pop, and ska influences set them apart.
Rising to the Charts
Smash Mouth's breakthrough came in 1997 with their debut album, "Fush Yu Mang." The infectious single "Walkin' on the Sun" became an instant hit, and its catchy, genre-blending sound resonated with music lovers worldwide. The song climbed the charts and secured Smash Mouth's place in the pop culture spotlight.
The band's subsequent albums, including "Astro Lounge" (1999) and "Smash Mouth" (2001), continued to produce hits like "All Star," "Then the Morning Comes," and "I'm a Believer," cementing their status as chart-toppers. These songs not only dominated the airwaves but also found their way into popular movies and TV shows.
Post Top 40 Highlights
After their initial chart-topping success, Smash Mouth continued to make music and tour, earning a dedicated fan base around the world. While they may not have replicated the same level of commercial success as their early years, their enduring popularity and energetic live performances have made them a beloved fixture on the music scene.
Smash Mouth also contributed to various film soundtracks and released albums, showcasing their versatility and commitment to making music that resonates with fans of all ages. Their music became synonymous with good times and carefree memories.
Conclusion
Smash Mouth's journey from the streets of San Jose to the top of the charts is a testament to the power of passion and perseverance in the music industry. Their infectious tunes continue to bring joy to countless fans, and their legacy as San Jose rock icons endures.
Thank you for joining us on this musical journey through the history of Smash Mouth. Stay tuned for more exciting stories of San Jose's rich rock history.
A Few Thoughts
In the world of music, the spotlight often shines brightly on the chart-topping hits and the raucous performances that have left audiences roaring for more. Yet, behind the infectious melodies and anthemic choruses, lie the untold stories of perseverance, passion, and the relentless pursuit of a dream. Smash Mouth, a band whose music has become a soundtrack to countless lives, is no exception to this rule. Their journey from humble beginnings in Santa Clara County to international stardom is a testament to the trials and triumphs that define the lives of musicians we celebrate.
As we delve into the captivating tales of their pre-Smash Mouth days and follow the winding paths that their careers have taken since, you'll discover that, like so many iconic musicians, their story is one of resilience and unwavering dedication – and often, a lot of pain.
Explore their pre-Smash Mouth days and post-success careers, revealing resilience and dedication through this podcast by Rock N' Roll True Stories.
Tell Us Your Story
We'd like to hear from you if you have any special remembrances of SmashMouth and Steve Harwell that will help us in completing this page. Tell Us Your Story.
Featuring comments from San Jose Rocks, founder, Dan Orloff, and Campbell-based Robert Berry of Soundtek Studios and Randy Musterer of Sushi Confidential.
Featuring comments from San Jose Rocks, founder, Dan Orloff, and Campbell-based Robert Berry of Soundtek Studios and Randy Musterer of Sushi Confidential.