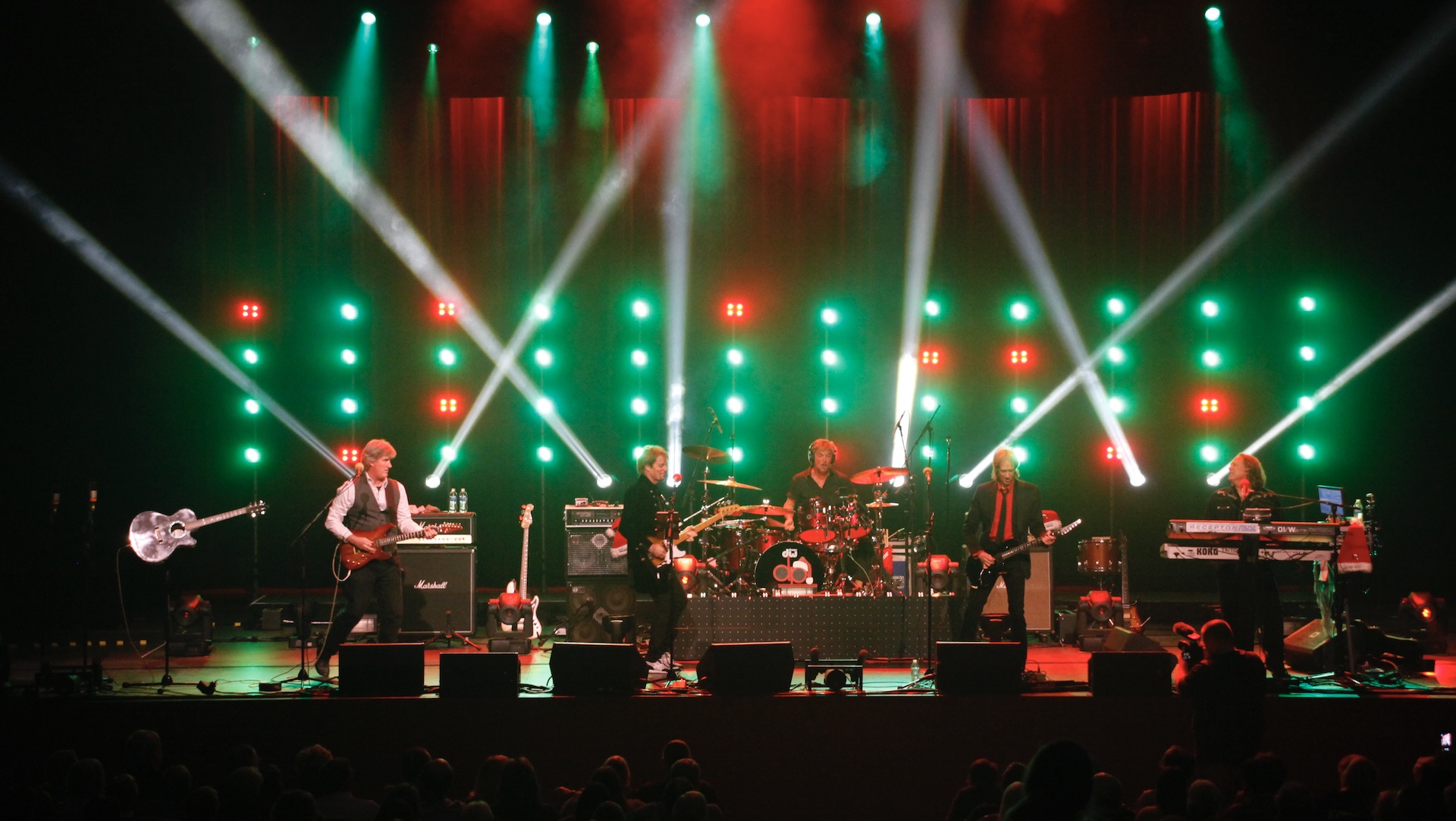 Meet another local innovation in rock music. Meet Campbell, CA's Robert Berry and December People. Holiday music will never be the same.
If you're not familiar with December People, it's the creation of GRAMMY-nominated recording artist, and Campbell resident, Robert Berry.
December People (with members from Boston, The Greg Kihn Band, Sammy Hagar Band, The Tubes, Ambrosia and Alliance), mashup traditional holiday songs with hard-rock standards by the world's most popular bands as they would do them. Think of "Rudolph the Red-Nosed Reindeer" played like AC/DC's "Thunderstruck," or a "White Christmas" inspired by Billy Idol's "White Wedding." How about the soaring riffs of Santana in "Up on the Rooftop" or "Night Before Christmas" to Led Zeppelin's "Stairway to Heaven".
Each member brings a wealth of experience with well-known bands.
Robert Berry, who came up with the idea for the group and is the lead vocalist and bass player, played bass and sang in "3" (Keith Emerson and Carl Palmer) and Ambrosia, played bass in the Sammy Hagar Band and Greg Kihn Band. Robert's just coming off his 2021 release of "3.2 – "Third Impression" with another album for Alliance releasing in 2022.
On guitars and vocals, Gary Pihl continues his 30+ years tenure with Boston. Prior to Boston, Gary was on guitar for Sammy Hagar, leaving his mark on a stack of albums and so many hit records. Gary also played with Norman Greenbaum of "Spirit in the Sky" fame.
David Medd, vocals and keyboard, is keyboard player for the Tubes and has toured with Quicksilver Messenger Service and Alliance.
David Lauser is still rockin' it after 30 years behind the drums for Sammy Hagar, and he's the guy that bringing the party, and the thunder, to the holidays with December People.
Since 2006, Mike Vanderhule, on drums (DP's first drummer) has been touring the world as a member of the classic/hard-rock band Y&T playing major international festivals, concert halls and clubs.
Jack Foster does a stellar job handling acoustic and electric guitars and sharing the vocals with his mates in December People. Jack is an internationally known solo artist with 4 albums out in Europe and Japan. Look for them on the Musea label.
Check out their YouTube channel and playlist on Spotify.