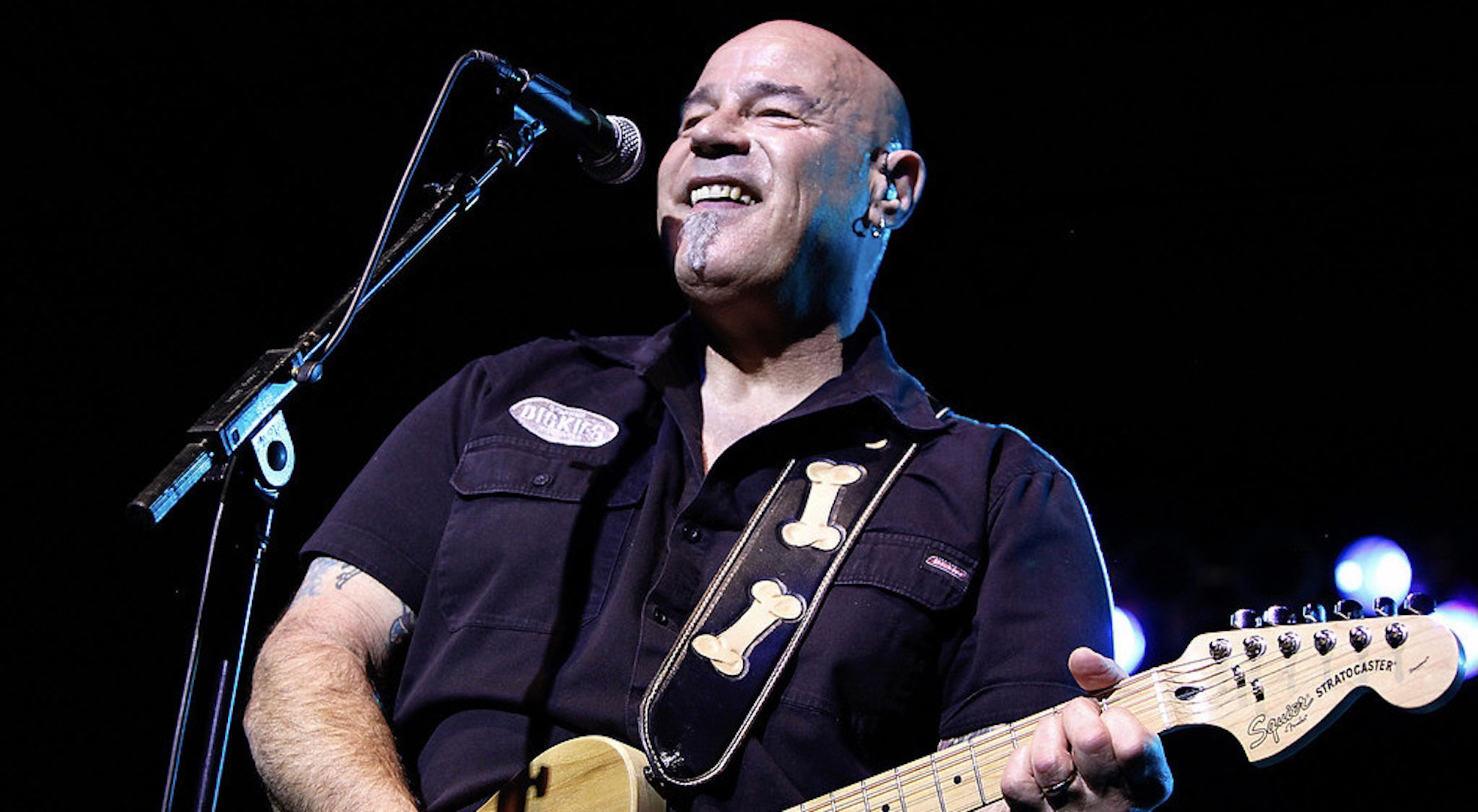 John Tristao has reached rarified air encountered by few others in rock 'n' roll. He was the frontman for Creedence Clearwater Revisited. Before being tapped by Creedence, Tristao had logged many years with San Jose hitmakers People! and West Coast faves Daddy-O.
John Tristao
Born and raised in San Jose, John took up the drums at age 14, then met a band called the Riptides at Santa Clara high school when he was 16 "They told me they were looking for a singer, says Tristao and I told them I was a singer even though I've never sung before. he was invited to audition. Having bragged about his vocal prowess, Tristao ran home quickly learned a Beatles song came back and passed the audition. the band soon changed its name to the Chosen Few and became a popular local attraction, winning a national battle of the bands.
When he was kicked out of the Chosen Few for insubordination, Tristao started Uncle Wiggly's Philharmonic. It was one of the first bands to do costume changes and a stage show he recalls. Uncle Wiggly's drummer was Steve Price, Tristao's first percussion studio musician later to achieve fame with Pablo Cruise. Next on tap for Tristao was a band called the Madras which would become Coffee, another popular South Bay combo who opened for several big-name groups including San Jose heroes PEOPLE!
After a couple of years with Coffee, Tristao was approached at a PEOPLE! concert by the guitarist Geoff Levin and asked to join the band upon the departure of vocalist Larry Norman and Gene Mason who originally cut the Zombies song I Love You that was already a national top 20 hit for the group.  Tristao was recruited to continue the bands recording and touring. The first time Tristao played with the band was at the Santa Clara County Fair grounds prophetically enough, opening for Creedence Clearwater revival one week and for Santana the next Tristao would record eight singles and one album with the group on Paramount Records (There Are People And There Are People).
He was also recruited into Scientology by the band. He joined the church's inner circle the Sea Org. He was eventually fitness boarded out as he felt marijuana helped mediate the draconian rules of that strict quasi military organization.  At that point John left PEOPLE! for greener pastures back in San Jose.
In 1971 Berry Wineroth, owner Guitar Showcase and John started a 50s style band call Daddy-O as a creative side project.  "After four years of goofing off we decided to go pro", says Tristao.  "Since our material lent itself to performing sketch's for a particular song, Jim Gordon, Gary Pomery and I began to envision and craft at theatrical show, remembers Tristao. We had segues for each song with particular characters that interacted on stage. "Daddy-O became famous for its showmanship" says Tristao, "it was like a musical Saturday night live evolving from a 50s band to feature characters patterned after current events. we had seven members doing very colorful characters and interacting with the lead character.  Daddy-O played Las Vegas, Reno, and Disneyland and begin to catch the eye of various producers for possible TV exposure. The band performed on the Gong Show and won.
Tristao's theatrical bent was further nurtured when he began creating commercials with KLIV and KEEN DJ Jon Bettencourt for a successful side career in radio advertising for stations KLIV, KEEN and KARAS that lasted for many years. When Daddy-O went on a two year hiatus, Pomery and Tristao continued the act as a duo, the Bongo and Guy show.  After 17 years with Daddy-O and Bongo and Guy,  Tristao finally retired and moved to Washington state.
In 1995, Tristao got the call from Stu Cook of Creedence Clearwater (a San Jose state man as is CCR drummer Doug, Cosmo, Clifford).  He offered him the job as lead vocalist. The tender came thanks to a referral from Michael Connelly,  Daddy-O alumnus and Manager of Dean Markley strings. Now renamed Creedence Clearwater Revisited, John replaced John Fogerty as lead singer.  In 1998 they recorded a live double-album of Creedence hits called "RECOLLECTION".  The album went gold in 2004 and platinum in 2006.
Doug Clifford said of John, "We were real fortunate to end up with John Tristao because he's one of the best singers, if not the best singer I've ever worked with in my career. He also plays great rhythm guitar. So, it really rounded out the package nicely. "
In 2016 John suffered a catastrophic heart related illness. Creedence then retired John.  In 2017 he was performing locally with his band in the Seattle area. In June of 2017, Geoff Levin, who had been writing songs with John earlier, asked him if he would be willing record a new PEOPLE! album.  John, Geoff, Gene and Denny have since written new songs for their upcoming album "SOMEBODY TELL ME MY NAME". John's writing and vocals are one of the major cornerstones of the band's sound. The two songs John wrote by himself for the album "When She Comes To Me" and "Shoulda Took My Time" are stand outs.
A Conversation with John Tristao March 18, 2021
San Jose Rocks Hall of Fame Induction & Dinner: October 20, 2006