Rock 'n' Roll Landmarks in Santa Clara County
More staycations: See historic rock 'n' roll landmarks in Santa Clara County
July 1, 2008  By Mark Purdy, Mercury News
The urban legend – some would call it a suburban legend – goes this way: Back in the 1960s, a rock band from the South Bay drove north to audition at the Fillmore Auditorium in San Francisco. Bill Graham, the Fillmore proprietor and promoting legend, listened with interest.
"Where you guys from?" Graham asked.
"San Jose," came the answer.
"Never tell anyone you're from San Jose," Graham shot back.
That's how Ned Torney, a member of the band, always related the episode to his South Bay pals. There is no way to verify it. Torney and Graham are both deceased. But the tale has the ring of truth.
In that era – not unlike today – San Francisco was supposed to be the only groovy Bay Area musical location. Being from San Jose wasn't sexy or hip. More crassly, it was harder to promote nationally. The country was thirsty for San Francisco bands.
The funny part is, Graham had it totally wrong. Without the South Bay, he would have had a lot fewer bands to promote at the Fillmore because San Jose was the spawning ground for so much music in the '60s. As usual, San Jose did the grunt work while San Francisco was admiring itself in the mirror.
For a period in the early to mid-'60s, telling people you were from San Jose could easily have been code for telling them you were part of a scene that was as influential and groundbreaking as any in 20th-century popular music.
Paul Kantner, who began his performing life as a folksinger at local coffee houses while attending San Jose State College and Santa Clara University. Kantner hooked up here with another Santa Clara student, Jorma Kaukonen, to form Jefferson Airplane and move northward to the allegedly more groovy city.
They weren't alone. The Grateful Dead, after coagulating in Palo Alto and playing its first show in downtown San Jose, also left for San Francisco. So did Moby Grape, after sowing early roots here.
Other bands, however, including Syndicate of Sound and Count Five, never left San Jose and still managed to gain iconic status as the personification of suburban teenage angst.
Here is a roundup of historic rock landmarks in the South Bay:
• 43 S. Fifth St., San Jose: One of the world's most historic rock-'n'-roll sites. On Dec. 4, 1965, the Grateful Dead played its first gig here at an "acid test" organized by author and LSD advocate Ken Kesey. The Rolling Stones played a concert at San Jose Civic Auditorium earlier in the evening, and Kesey's followers handed out fliers inviting concertgoers to the DayGlo party at a large house near San Jose State University. A band from Palo Alto formerly known as the Warlocks provided the entertainment after changing its name to the Grateful Dead a few weeks earlier. The entire episode is documented in Tom Wolfe's book "The Electric Kool-Aid Acid Test." In former Rolling Stone Bill Wyman's autobiography, he writes that Keith Richards and Brian Jones also dropped by the party. Later, the place served as local headquarters for the radical Students for a Democratic Society (SDS). The house was moved when San Jose's new City Hall was constructed.
• 635 St. James St., San Jose: New location of the acid test/Grateful Dead house. The San Jose Redevelopment Agency moved it here when a buyer offered to renovate the 1895 Victorian if it were moved to this lot. The interior renovation is under way, but the exterior has been redone spectacularly. Bill Ekern, the agency's director of project management, had no clue of the structure's past while he supervised the move. "I'll have to go back and read Wolfe's book," Ekern said. "We made a decision to save as many of the homes on the City Hall site as possible, and I'm glad." Another former resident of the house, Ron Cook, says it later was the home for his band, Throckmorton. Cook and his pals filled the basement walls with sand to create a soundproof rehearsal space, and it became a virtual open house for many musicians, including Moby Grape member Skip Spence, the future Doobie Brothers and Stevie Nicks, then a San Jose State student.
• 970 S. First St., San Jose: In the early '60s, this now-vacant storefront was occupied by Off Stage. For a couple of years, before police shut it down on a pot bust, the place was the hippest spot in San Jose. It's where local folkie Paul Kantner, a student at San Jose State and Santa Clara University, met acoustic guitar wizard Jorma Kaukonen, a Santa Clara student. The two went on to form Jefferson Airplane. Others who performed there included Janis Joplin, David Crosby and Mother Macree's Uptown Jug Champions, which included future Grateful Dead members Jerry Garcia, Bob Weir and Ron "Pigpen" McKernan.
• 1600 Martin Ave., Santa Clara: An unlikely spot for psychedelic frolic, this former roller-skating rink was converted into the Continental Ballroom. It was the South Bay's answer to San Francisco's Fillmore and Avalon Ballrooms. The 1967 grand opening show featured Big Brother and the Holding Company along with Quicksilver Messenger Service. The Doors played there later the same year. A bootlegged tape of the performance that night circulates on the Internet. Apparently, it was a wild scene. Dave Aguilar, lead singer for Chocolate Watchband, recalled a memorable pie fight with another band that was set up by the promoter as a publicity gimmick but got out of hand, and the audience rushed the stage to join in. The building later became One Step Beyond, a popular '80s nightclub, and now is occupied by an industrial tools warehouse and export company.
• 285 S. 12th St., San Jose: Tom Johnston rented this house while attending San Jose State, and it became a home for jam sessions with his friends. After meeting Patrick Simmons at a gig in Campbell, the friends eventually evolved into the Doobie Brothers, the most successful pure San Jose band in history. Johnston wrote "Listen to the Music" in the home's living room. It's still a private residence.
• 47 Notre Dame Ave., San Jose: Raise a toast to the Palomar Ballroom (later known as the Tropicana Nightclub), which sat on this property but was tragically razed to make room for yet another downtown condo development. The Palomar was the site of San Jose's first big rock-'n'-roll shows and made national headlines on July 7, 1956, when Fats Domino showed up two hours late for a show. The boozed-up crowd of 3,500 began throwing beer bottles and firecrackers. Police were called, and there were 11 arrests. According to San Jose State history professor Larry Engelmann, newspapers from coast to coast the next day called it a "Rock And Roll Riot," the first time such a term was used.
• 3277 Todd Way, San Jose: The Syndicate of Sound rehearsed here in bass player Bob Gonzalez's house. He and singer Don Baskin wrote the song "Little Girl" in the garage. Most of the band attended nearby Camden High School, now defunct.
• Revere Avenue, San Jose: The street where Count Five came together. Singer/harmonica player Kenn Ellner lived at 1465 Revere Ave. When he heard that a new kid from Ireland had moved into 1470 Revere Ave. across the street, Ellner walked over and introduced himself to John Byrne. The two formed a group with other buddies from Pioneer High School. The song "Psychotic Reaction" was first performed during a rehearsal in Ellner's living room. It later became a punk/psychedelic/garage classic, named one of the 500 most influential songs in the history of rock.
• 147 S. Morrison Ave., San Jose: Greg Camp, songwriter and lead guitarist for Smash Mouth, rented this modest home in the St. Leo's neighborhood while he was scuffling around with various bands around town. He eventually hooked up with some other San Jose guys and formed Smash Mouth, the city's biggest rock export of the 21st century. Camp composed many Smash Mouth songs here, including one about an annoying former neighbor on the street, "Heave-Ho." It appears on the band's first album.
• 344 Tully Road, San Jose: You wouldn't know it today because of the property's bleak dirt state, but the Santa Clara County Fairgrounds once hosted one of 1967's biggest rock-'n'-roll events, the Northern California Folk Rock Festival. It was held again in 1968. Featured groups included the Doors, Jimi Hendrix and one of the first American appearances of Led Zeppelin.
• 436 University Ave., Palo Alto: Original location of St. Michael's Alley, a coffeehouse where Joan Baez and Jerry Garcia first performed as folk artists. Now an optometry store called Site For Sore Eyes.
• High and University streets, Palo Alto: The former site of Top of the Tangent, another folk club where a teenage Bob Weir first met Garcia and became enamored of his guitar playing. They formed a lifelong friendship long before they became the Grateful Dead. The building burned down in 1971.
• 4290 El Camino Real, Palo Alto: The Beatles stayed here at the Cabana Hotel on their only known visit to Santa Clara County. With too much frenzy surrounding their appearance in San Francisco, promoters decided to "sequester" the band far away in Palo Alto. Fans found the group anyway and created hysteria outside the building. Now the Crowne Plaza Hotel.
• 160 Persian Drive, Sunnyvale: Still going strong as the Brass Rail nightclub, now a "gentleman's establishment" for exotic dancers but once a hotbed for rock. Opened in 1960, it first hosted such groups as the Coasters and Shirelles, and then became home for all the great South Bay bands. Bob Gonzalez from Syndicate of Sound remembers playing there in a show opened by the Golliwogs, which later became Creedence Clearwater Revival. But the most legendary performers there might have been Sonny J and the Tombstones, which would pull up to the club in a hearse, haul a coffin out of the back and place it on the bar – whereupon a saxophone player would jump out and start the band's first song.
• 12345 S. El Monte Road, Los Altos Hills: Foothill College was home base for Chocolate Watchband, later to become a legendary psychedelic group that still has young fans today who enjoy the group's raw sound from back in the day. Watchband members all attended the school. "The name of the band was dreamed up when a couple of guys in the band were free-associating at the Foothill student union," lead guitarist Tim Abbott once told the Los Altos Town Crier newspaper. "It was at a time when that kind of stuff made sense."
This story was originally published Oct. 19, 2006.
What Say You Mark?
"When I moved to San Jose in 1984, I was fascinated to learn that it was the often-uncredited spawning ground for so much great rock music of the 60's and 70's. It turns out that while San Francisco was busy admiring itself in the mirror, San Jose was doing a lot of awesome grunt work to construct the framework of that era's Bay Area sound. For me, researching and documenting the origins of the South Bay bands and the music they created has been a fun archeological expedition. If San Francisco is considered the King Tut's tomb of Bay Area rock history, then the South Bay and San Jose are the tomb's antechambers full of glorious untold treasure. San Jose Rocks exists to explore and honor that treasure."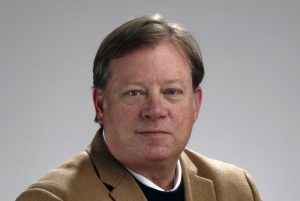 About Mark Purdy
Mark Purdy spent 43 years as a sports reporter and columnist for the San Jose Mercury News, Los Angeles Times, Cincinnati Enquirer and Chicago Tribune. But in addition to covering 14 Olympic Games and 34 Super Bowls, he also wrote stories or news columns about politics, music and food. He had lunch with Muhammad Ali, played golf with Neil Armstrong and discussed baseball with Alice Cooper. Since his 2017 retirement from the Mercury News, he has taught at San Jose State and Santa Clara University while also writing freelance magazine articles and video scripts. On multiple occasions during his career, Purdy was named one of America's Top 10 sports columnists by the Associated Press Sports Editors and was cited by the Wall Street Journal for writing one of America's Top 10 sports columns. In 2011, the California Newspaper Publishers Association honored him for writing the state's best newspaper column in any category.  He was a member of the Mercury News staff that received a Pulitzer Prize for its coverage of the 1989 Loma Prieta "World Series" earthquake that struck just before Game Three at Candlestick Park. Purdy is a native of Celina, Ohio, and a graduate of Northwestern University's Medill School of Journalism.